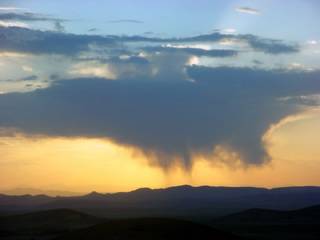 Dusky

It is called al-Fajr. Are dawns normally such bloody affairs everywhere? How long? How many? And how will the Furies react now? In which town? Whose city?
Zbigniew Herbert would have understood:

Pebble


The pebble
is a perfect creature


equal to itself
mindful of its limits


filled exactly
with a pebbly meaning


with a scent that does not remind one of anything
does not frighten anything away does not arouse desire


its ardour and coldness
are just and full of dignity


I feel a heavy remorse
when I hold it in my hand
and its noble body
is permeated by false warmth


--Pebbles cannot be tamed
to the end they will look at us
with a calm and very clear eye
Translated by Czesław Miłosz and Peter Dale Scott in Selected Poems (Ecco Press, 1986)
ROVIGO
ROVIGO STATION. Unclear associations. A drama of Goethe
or something from Byron. I traveled through Rovigo
n times and exactly at the nth time I understood
that in my inner geography it is a special
place although it certainly yields
to Florence. I never touched it with my living foot
and Rovigo was always approaching or fleeing behind
At the time I was filled with love for the Altichiera
at the Oratory of San Giorgio in Padua and for Ferrara
which I loved because it reminded me
of the pillaged city of my fathers. I lived stretched
between the past and the present moment
many times crucified by a place and a time
And yet happy firmly trusting
the sacrifice will not be wasted
Rovigo wasn't distinguished by anything particular it was
a masterpiece of mediocrity straight streets plain houses
only before or after the city (depending on the train's direction)
a mountain suddenly rose from the plain--sliced open by a red quarry
like an Easter Ham surrounded by kale
besides that nothing to amuse sadden dazzle the eye
And yet it was a city of blood and stone--just like the others
a city in which yesterday somebody died someone went mad
someone coughed hopelessly throughout the night
ACCOMPANIED BY WHICH BELLS DO YOU APPEAR ROVIGO
Reduced to a station to a comma a crossed letter
nothing but a station--arrivi--partenze
and why do I think about you Rovigo Rovigo
THE HEAD
Theseus strides across an ocean
of blood-stained columns leaves at the time of renewal
he carries in his clenched fist a trophy
the lopped-off head of the Minotaur
The bitterness of the victory A cry of an owl
marks off dawn with a coppery measure
so that he feels sweet defeat to the end of his life
warm breath on the nape of the neck
Translated by John and Bogdana Carpenter

CICAGO REVIEW 46:3 & 4 (FALL 2000) "NEW POLISH WRITING"
Natalia,
as always, gracious in discovering work in translation!